She loves it, I love it, Zenith loves it. How can it get ANY better? XD




I got my girl a new outfit a month ago, but it didn't arrive until yesterday.
Current Mood:

pleased
The REAL celebration is that it's 1 year since I ordered Sayoran today. And he knows that it's his day :D My happy boy has been in bliss all day and is very grateful that Skaa is with him once again ;)

Say HI! everyone!
Left to right: Sayoran, Skaa, Georg (w Hyde's body), Mio, Zenith and Eru.
It's actually Georg's 22nd Bday for real today, so it's his celebration. The lead character of today's Bday party, however, was grumpy cuz he didn't have a proper body. Seriously, he's one hell of a poser but when he's grumpy, he's a nightmare. Anyway, I took group pics and some pics of Skaa and Sayoran, both drunk, in the sofa XD
Current Mood:

amused
It's my first, and I see all the errors, but as far as I'm concerned, he looks pretty much just how I want him right now. Not too perfect and not too young. I mean, the man is over 40. :P
So here he is: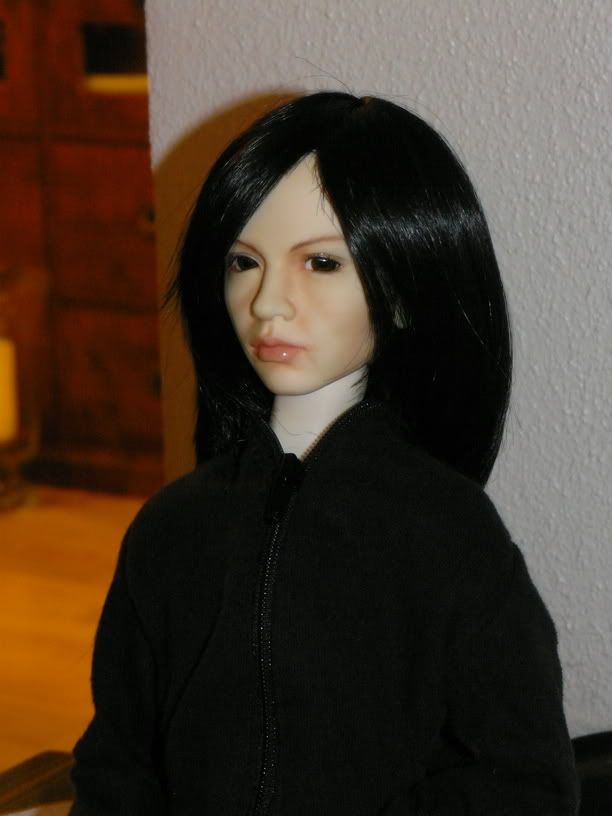 I must admit I had help with the brows and mounting the lashes, but other than that, he's my current pride and joy :D
Sooo.... I've been lucky with my MiniMees. I miss my Miyavi head, but he makes a perfect Ran so I'm not complaining, but you all know I got a Gackt head some time back - and a Hyde head. Around the same time as I tried the Soom body on Georg (and yes, I have eventually ordered him a body that type, on lay-away...) I decided Hyde would just have to keep the Nobilitydoll body, and get a faceup.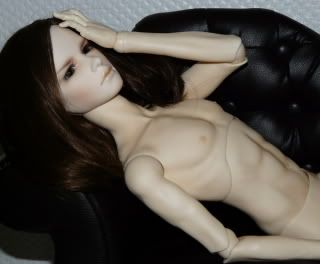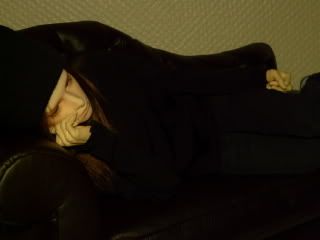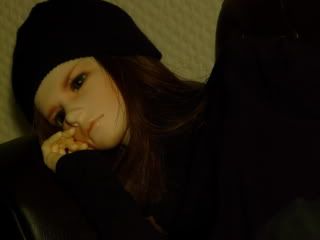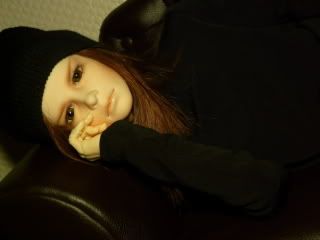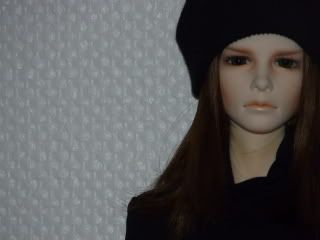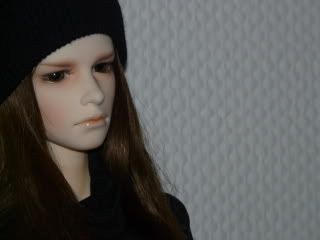 Okey, so most of you might have seen this already. I'm looking for a body for my Georg head, and borrowing a Soom Super Gem with jointed hands has made me fall in luuuuurve. I'm currently saving up money for one but I'm going to order him on lay away unless the dollar drops again. Body belings to Birgitte's Tom the Don, and Georg VERY reluctantly gave it back. As did I.:x
Current Location:

Home

Current Mood:

grateful
I'm borrowing a white skin Mo (Dante) from a friend, so I let him play with my daughter's tan Mo (Chillee) and Shoyo3 (Seline).
This was also posted in
dollzone
!
(
Full photostory :D
Collapse
)
Current Location:

Arendal, Norway

Current Music:

Die Toten Hosen - Hier Kommst Alex